Greetings to all of our club members, visitors, and guests!
We welcome you to Our Annual Holiday Potluck on this Third Friday of December.
The Kingwood campus is located on the west side of I 69 (US Highway 59), north side of Kingwood Drive, and NW of the Kingwood Medical Center.
Click below here to see the Map and Driving Directions!
(Parking permits are not required after 6 PM!)
See the following Campus Map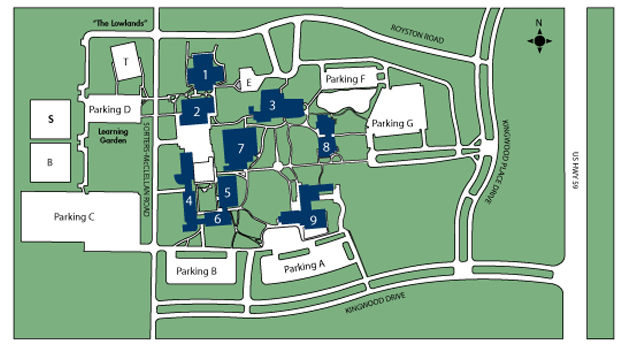 All Members, Guests, and Visitors park at the Parking Lot C across the Sortes-McClellan Road. The CLA building we both the novice and general meetings gather is building 4 as shown on this map. Click on the image above to get a pdf file with more information about the campus layout.
---
Physical Address
20000 Kingwood Dr.
Kingwood, TX 77339
---
There will be no Novice Meeting for this Month!
Our Annual Holiday Potluck
Time: (6:45 – 10:00) PM
Our December meeting will continue with our tradition to have a 'potluck dinner' and some fun.  Barbecue meat will be provided. Attendees can bring something to add on…maybe an appetizer, vegetable or dessert.  Attendees are encouraged to come dressed and in the character of some astronomer, scientist or science fiction character.  There will be an opportunity for participants to stand up and introduce themselves and give some comments about their work.  There will be prizes for participants. More information will be sent by email. There will be no Novice class so we can begin our supper around 6:45 or 7:00.
---
Who Wants to Be a Millionaire? – Astronomy Version
Our club's version of the game show with a twist in that all questions related to Astronomy or Astronomy – only! There will be many prizes awarded at the end of the evening! Please come bring a dish, participate in the game, and enjoy this last gathering of our club for 2019!