This is first of two Total Lunar Eclipses for 2018!
There will be a total of six lunar eclipse events, two full and four partial eclipses of which this first will be the only visible in the continuous 48 states for this year.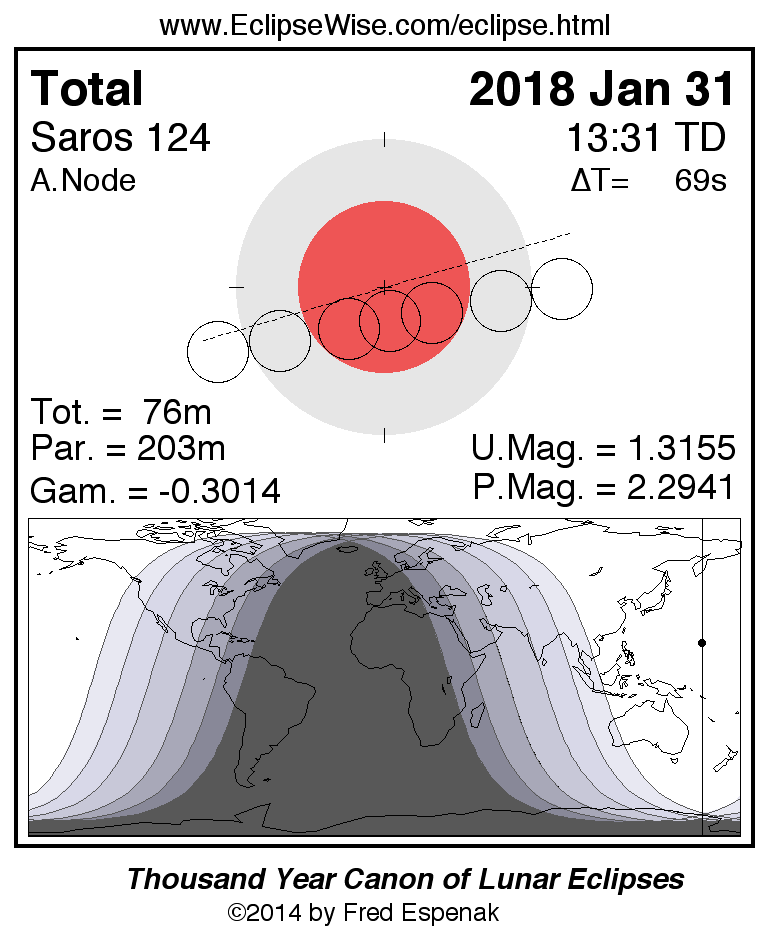 This is a special eclipse since it is happening on the day of the Full Blue Moon in 35 years!
Sequence of Events for Houston, Texas
Duration of the Eclipse: 2 hrs 22 min 17 sec
Duration of Totality: 21 min 43 sec
Date of the Eclipse: 31 January (During the Blue Moon!)
Penumbral Begins: 04:51:13 (Altitude: 28 deg 32 m 1 s)
Partial Begins: 05:48:27 (Altitude: 16 deg 34 m 1.3 s)
Full Begins: 06:51:47 (Altitude: 3 deg 45 m 19.6 s)
Maximum Eclipse: 07:09:14 (Altitude: 0 deg 31 m 54.6 s)
Moonset: 07:13:30 (Azimuth: 289 deg 20.8 s @ WNW)
All other sequences take place below the horizon!
Download the Info Pamphlet from the NASA Eclipse Website: